Search Engine Optimization
We'll help the right customers find you.
Attract Qualified Local Traffic and Dominate Your Industry
The best website in the world is useless if it can't easily be found. The importance of Search Engine Optimization (SEO) services cannot be stressed enough. Without them, your website is either dead or constantly treading small waves in a big ocean. If you have a small business, you may be wondering how you can utilize SEO to grow your leads.
Algorithms on major search engines are ever evolving and tactics and strategies that were implemented years ago don't hold much weight today. Own the prestige of being ranked higher on Google and a largest piece of search traffic. SEO rankings cary consistent trust with search engines and end users and carry the majority of traffic.  SEO isn't something you do once, it takes constant tweaking and measuring to improve and retain rankings over time. With search engines changing their algorithms 500-600 times a year, be up to date on the current strategies. Bracha Designs spends the time to regularly review your website to make sure none of Google's changes will impact your rankings and if it does, refine the approach as needed.
Did you know that 97% of consumers use the Internet to find local businesses?
Is your current search traffic lacking or not where you believe it should be? Are you having a hard time finding yourself for the keywords you want to be showing up for?  Search Engine Optimization Services in Long Island from Bracha Designs are designed to structure your website optimal and relevant for search engines like Google, Yahoo and Bing. This is unlike Pay Per Click (PPC) where you can see instantaneous results. This is an ongoing internet marketing process. Today's online marketplace demands that if you are going to be found and chosen, you're going to need to invest into your business' website. Every effort we make has to be part of your integrated online and offline strategy that will continue to drive traffic and keep your audience engaged as your business grows. Bracha Designs provides skilled SEO professionals who are trained in how to use SEO tools and practices to maximize your visibility online.
The facts about Search Engine Optimization
Even if you hate it, SEO is something you need in today's digital age. There's just no way around it. Why? Check this out…
of people never scroll past the first page of search engine results.
Potential reduction of cost of customer acquisition because of SEO
SEO drives 1000%+ more traffic than organic social media.
More than 90% of all website pages receive zero organic search traffic from Google
Our Search Engine Optimization services deliver
From simple one-time engagements, to long-term partnerships — we've developed multiple options depending on the state of your SEO. Our step-by-step approach to SEO is second to none and includes:


No Click or Daily Ad Budget



Current State Website Evaluation & Diagnosis



Competitive analysis of your business, industry and Competitor Analysis



Comprehensive, ongoing Keyword Research



Website Audit



Target Specific Keywords and Geographies



Ongoing On-site & Off-Site SEO



Site Architecture Review



Meta Tags, Sitemaps & Robots files



Link & Citation Building Campaign


Local Listings Management



Optimization & Compression of Website Images for a faster site



Relevant Directory Submissions & Registrations



Outreach and Networking



Consistent Ranking



Competitor Analysis



Indexability Rankings



Attentive Client Relationships with Dedicated Client Manager



Flexible Contracts & Monthly Reporting & Accountability



Regular Reporting on Key Performance Indicators and analytics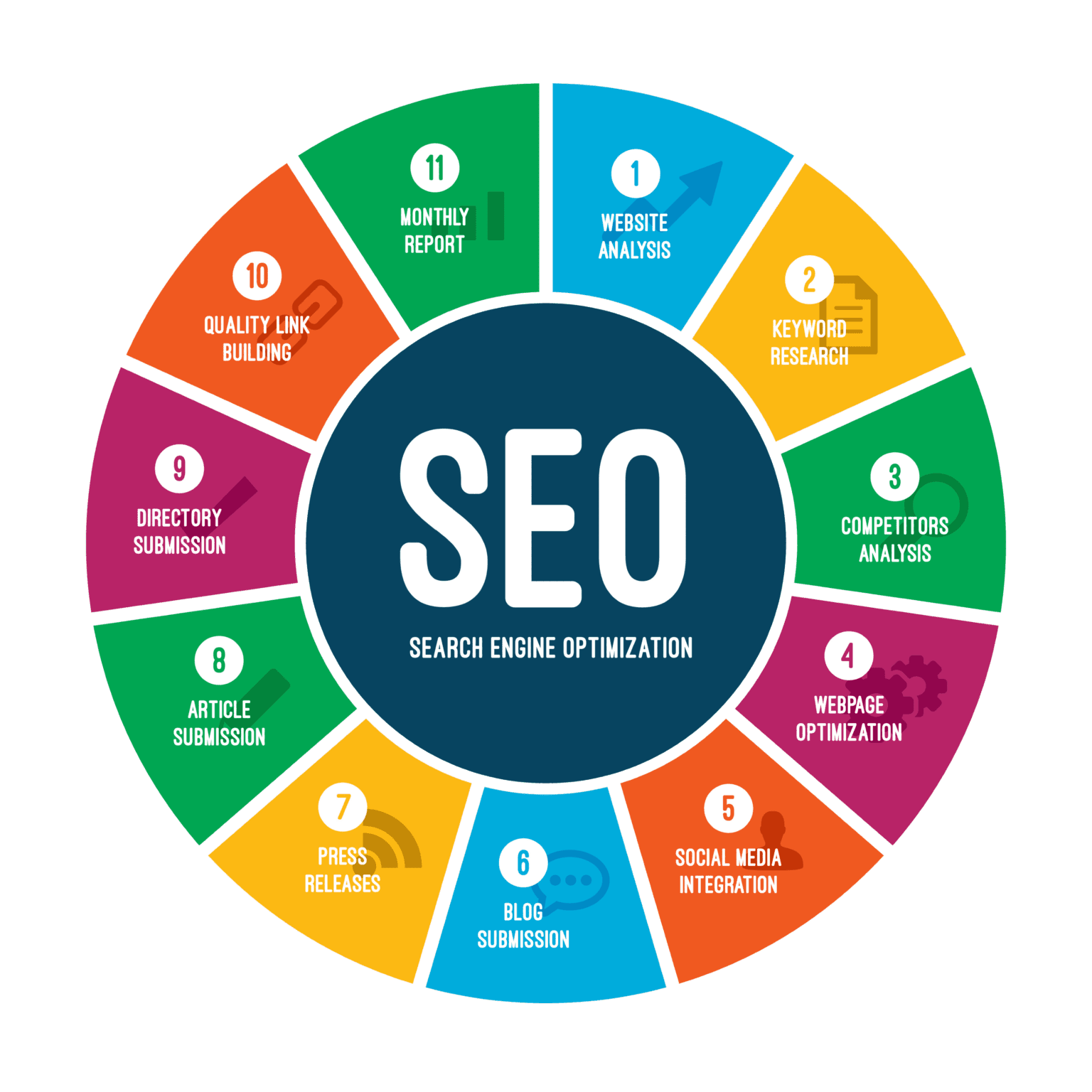 Why use Bracha Designs for your SEO Needs?
Great SEO starts will well researched keyword-based website content to drive traffic to your website organically. We use tried-and-true techniques to improve your website's presence while also providing transparent reporting to track the success for your campaigns. The goal in working with Bracha Designs is to increase your presence and gain authority in the unpaid online area of these websites. We target the keywords most likely to be clicked on while creating quality links to your self so you can rise on the search engine results page (SERP) and increase your cashflow.
A website is just the first step in establishing your business' online precense.
Consider these additional services to get the most out of your website.
See some of the hundreds of websites we've designed for our clients from all kinds of industries