A versatile marketing tool that's a must for any small business.
Brochures are the perfect way to let people know about your product or services
With our selection of paper, size and folding options, our brochure printing is sure to impress.
Brochures are a tried and true method for giving prospective clients more information about your product or service. They're just big enough to contain all the most important information you need to get across, and because of their size and folding options, they come with a world of versatility. They're popular to be set on counter tops, as informational pieces at trade shows and events, as leave behinds at a meeting, as direct mailers, and more. But how do you get prospective clients to want to pick them up and read them? 
It starts with a memorable, eye-catching design and ends with high quality prints that feel great in your hand. We offer different paper stocks and coatings, along with different sizes and folding options for a look and feel that is sure to impress. With printing from Bracha Designs, your brochures will truly be something memorable.
We have plenty of options to make your Brochure Printing truly unique
We have many paper stocks, sizes and fold options for a truly impressive brochure no one will want to throw away.
Common Brochure Sizes
3.5″ x 8.5″
5.5″ x 8.5″
5.5″ x 12″
8.5″ x 11″
8.5″ x 14″
9″ x 16″
11″ x 17″
11″ x 25.5″
Custom Sizes Available
Common Paper Stocks
100lb Glossy
100lb Matte
100b Glossy Cardstock
100lb Satin
70lb Uncoated
Common Fold Options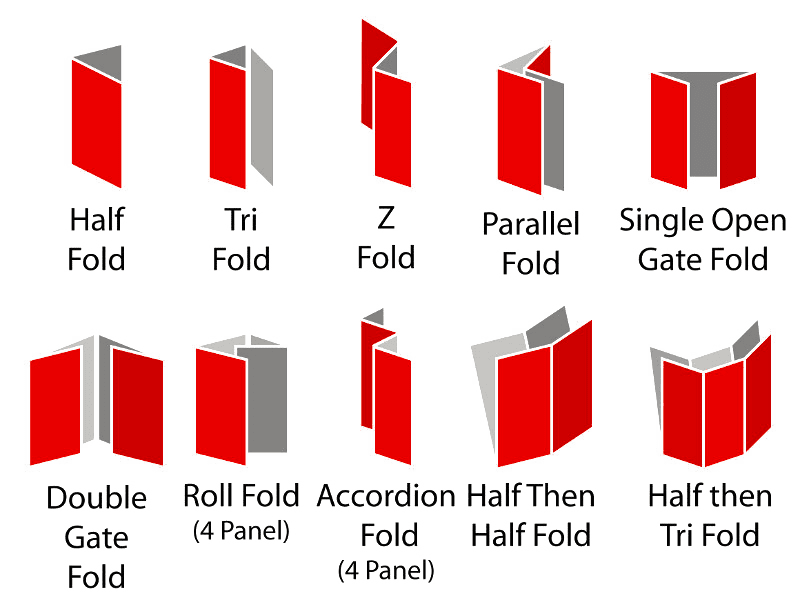 Don't think you need brochures for an effective marketing strategy? Consider these facts.
of people who read brochures learn about new businesses
of people buy products once they see it in brochures
Brochures delivered via mail or door drop can stay in a house for 38 days, and 23% of it gets circulated around family members.
of people who've used brochures at trade shows or as leave behinds have said they've gotten new business because of them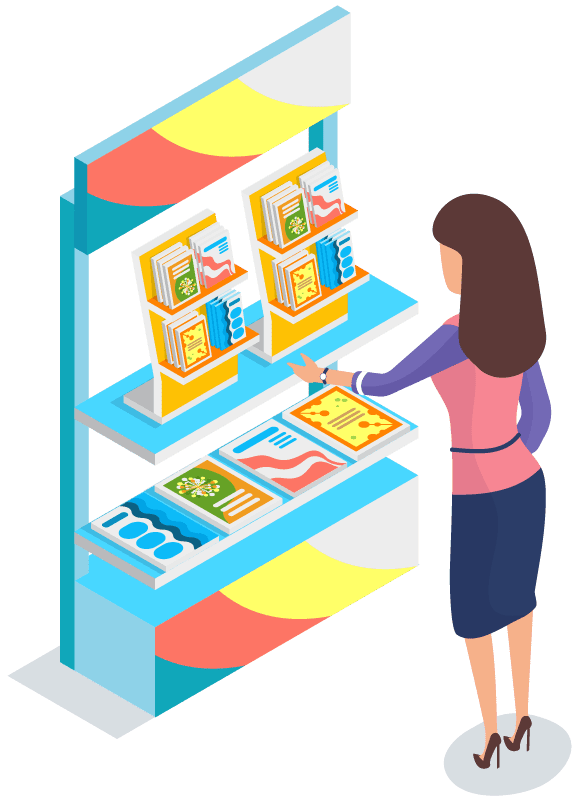 What do you get with your brochure prints?
Free File Inspection
If you're submitting files for print, we'll give them a thorough inspection to ensure they're ready for optimal print and will let you know what to fix if there are any issues.
Fast Production
Most prints take only 2-4 business days to print. We have expedited production as well for many products for 2 day and even next day production.
Free Shipping
We offer free Ground shipping via UPS with most our products. We also have 2 Day and Next Day options available.
Design Services
If you need us to design it for you, no problem! We have professional design services for a small additional price.
We've designed thousands of brochures for all kinds of companies. Take a look at some of our best designs.