Adhere to website accessibility requirements. Be protected from legal issues with ADA Compliance.
Get ADA Compliant within 24 hours
Lately ADA Compliance Lawsuits have been on the rise. If you don't know what that is, you're not alone – most people don't yet, but it's going to become more and more known in the coming months.
According to law, websites need to comply with all guidelines to make the site accessible to those with disabilities. And sites that are not following these guidelines (Non-ADA compliant) are being targeted with lawsuits at an alarming rate. 2021 saw a total of 4,055 ADA-related cases – representing a 15% increase from the 3,503 cases in 2020. This number boils down to over 10 lawsuits filed daily in federal courts as well as state courts with a direct reference to violation of the ADA.
According to a recent study, between 110 million and 190 million adults have some kind of significant functional difficulty. That's 19% of the population, or nearly 1 in 5 people. So ADA Compliance is something you're going to be hearing more and more about.
Number of Americans with disabilities reported to be using the internet on a daily basis.
Number of Americans with some kind of significant functional difficulty. That's 1 in 5 people
Number of ADA-related legal cases in 2021- a 15% increase from 2020.
It's a good idea to get your site ADA Compliant now and secure yourself from any potential lawsuits. Luckily, doing this is fairly simple with an automated service we are now offering all our clients. It's only $499/year, which is a small price to pay for the potential tens or even hundreds of thousands you could lose if your site isn't ADA Compliant.
We strongly suggest you add ADA Compliance to your site today. The whole process is quick, automated, and your site will be compliant within 24 hours.
Adhere to website accessibility laws so everyone can enjoy your website.
Ready to get your website ADA Compliant?
Fill out the short form below to get started.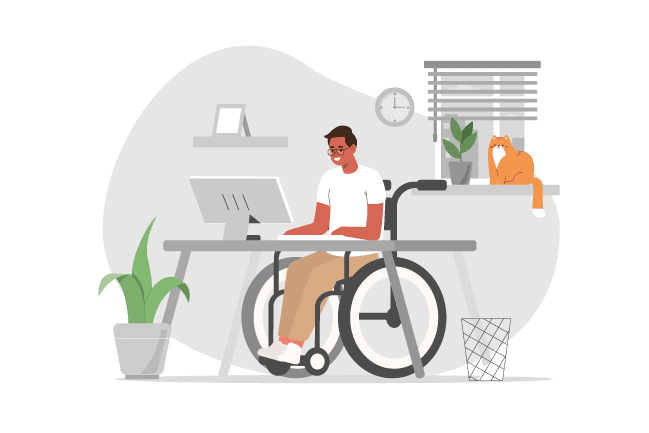 Have questions or want to learn more about ADA Compliance?
Frequently Asked ADA Compliance Questions
Is my website required to be ADA Compliant?
Technically, yes. if your site isn't compliant, legal action may be taken against you. This is happening in alarming numbers daily. 
What's the process?
It's super quick and easy. We install software on your website that adds a widget which allows the user to access your website according to their individual needs. 
Will this help mitigate potential legal risk?
Bracha Designs has partnered with the most trusted solution by industry-leading organizations! As long as you are a subscriber of this service, you are protected.
How much does it cost?
The service is $499 a year, billed annually.
What disabilities are covered?
We adhere to WCAG 2.1 AA requirements, which includes a wide array of disabilities. Some noteworthy ones are blindness, motor impairments, various degrees of visual and cognitive disabilities.
Is there anything this service does not protect?
It does not create captions to videos nor remediate PDF or SVG formats as part of the standard subscription.
I've received a lawsuit against me. Will this help?
Our partners have successfully helped to dismiss and settle thousands of lawsuits, so yes, there is a very high chance you'll be able to easily settle and sometimes even dismiss your existing case by joining this program.
A website is just the first step in establishing your business' online precense.
Consider these additional services to get the most out of your website.
See some of the hundreds of websites we've designed for our clients from all kinds of industries