High quality printing with all the special options you'll need to leave a lasting impression.
When it comes to versatile and professional Printing Solutions, look no further than Bracha Designs.
Specializing in
Printing Services Business Card Printing Brochure Printing Large Format Printing Speciality Printing Foil Printing Plastic Printing Silk Printing
Have questions about a print job? We love to help. Reach out below.
We've got you covered with all your printing needs
Bracha Designs offers many printing services and options. We go above and beyond to ensure every item we print for you is of top quality and looks as good as possible. We have many printing options available and have facilities all over the nation for quick turn arounds and shipping times.
We print many of the standard marketing materials you'll need for your business like business cards, brochures, posters, banners, and more and offer many different paper stock options such as standard, linen, plastic, recycled, and even wood and metal stocks. We also offer many special coatings like UV glossy, smooth silk, and even soft touch suede. We then go one extra step by offering special printing techniques as well, such as Spot UV Gloss, Metallic Ink, Stamped Foil, and more. With all these options available to you, Bracha Designs makes sure that the each finished piece is unique, eye catching, and leaves a lasting impression.
See some of our designs in our Design Portfolio or check out our Instagram Page to see some finished printed products get some ideas on what we can do for you.
Here are some of the print solutions we can offer your business
Every business needs the appropriate, high quality print materials as part of their marketing strategy. Whether it be for a trade show, event, guerilla marketing or something else, make sure you have printed materials that are unique, memorable, and leave a positive lasting impression. Here are some of the items we can print for you. If you have a custom job you need printed, we can handle it.
Contact us
to get started.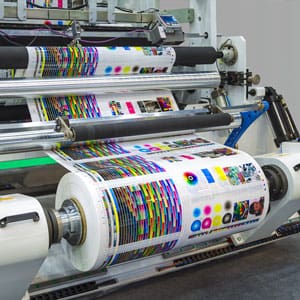 Printing Services
Bracha Designs can be your print partner for all your print marketing needs. From business cards to brochures to large format print and more, we can print just about anything you may need.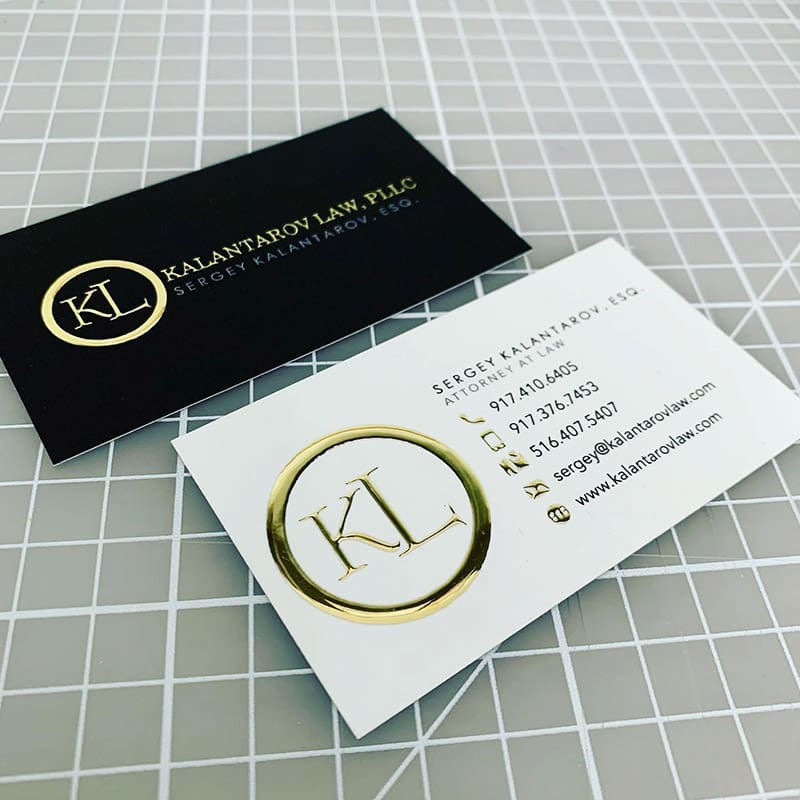 Business Card Printing
The first impression many will get of your business, business cards are a vital tool in your marketing arsenal, so make sure they impress. We offer many different stock and printing options to make your business cards memorable and unique.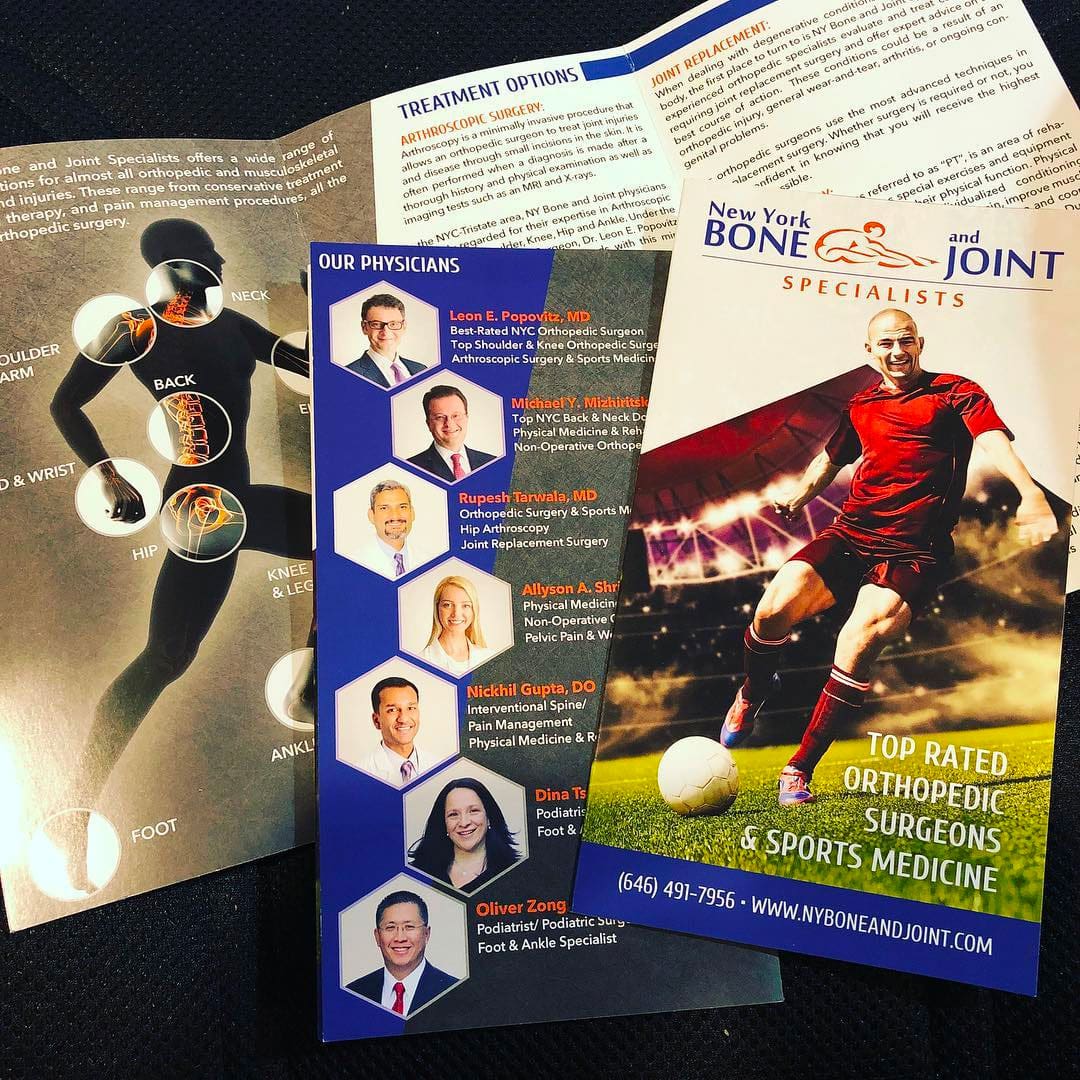 Brochure Printing
Brochures are an important asset in your marketing. We offer brochure printing in many different sizes, paper stocks and folding options to fit your exact needs.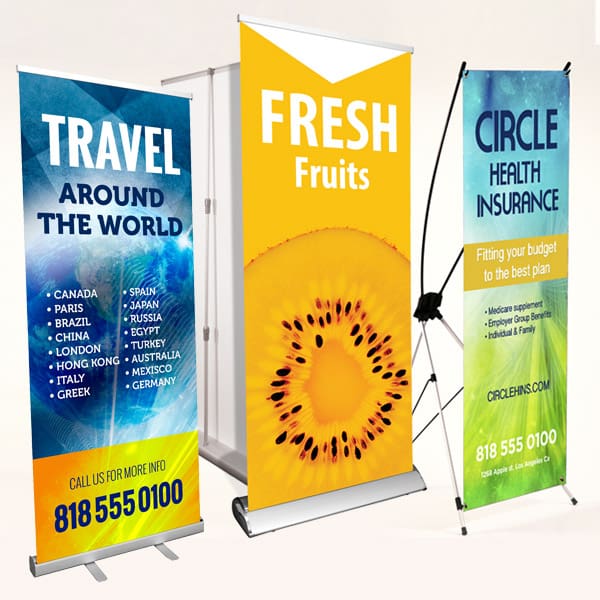 Large Format Printing
If you're looking for large format printing for displays or advertising, we have you covered. We can print many large format options such as banners, trade show displays, window displays and more.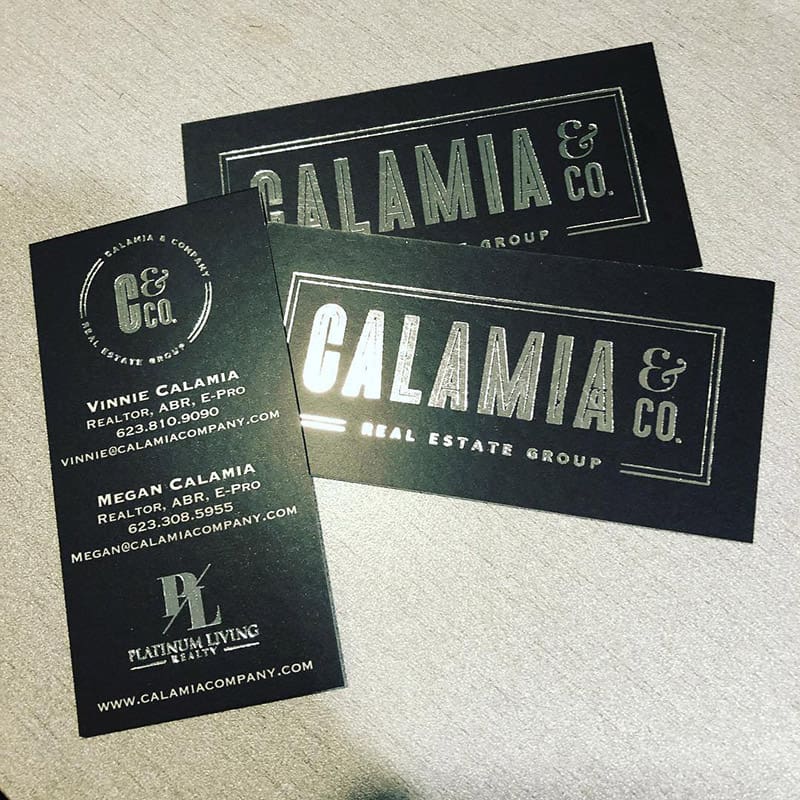 Specialty Printing
When your print job needs something to make it extra special, then consider specialty printing options. These are special additions such as spot uv, metallic ink, foil stamping and more.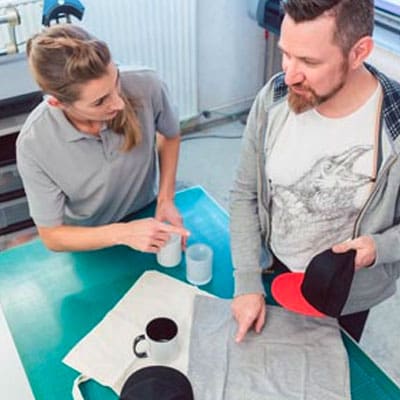 Promotional Item Printing
If you're looking for promotional items or swag for your next big trade show or event, look no further than Bracha Designs. We have tons of options available for every kind of industry that are sure to impress.
Got a print job we can help you with? Awesome! Let's talk!
Think print marketing is dead in today's digital world?
of consumers said that they prefer receiving print advertisements.
of consumers trust print advertisements the most when making a purchase decision.
of people take the time to look through the print advertisements they receive.
Almost 80% of consumers act on print advertisements immediately compared to 45% of consumers who act on digital advertisements right away.
Here's a full (almost) list of everything we can print for you
Brochures

We offer brochures in many different paper stocks, sizes, and folding options. 

Business Cards

We offer business cards in many different paper stocks and special printing options. Matte, Glossy, Plastic, Silk, Suede, Wood and Metal Stocks. Spot UV, Metallic Ink, Stamped Foil, Raised Ink, Die Cutting and more options for a truly unique business card.

Calendars

Our calendars come in different sizes and can be printed for 12 months, 18 months, or more

Catalogs & Booklets

Our calendars come in different sizes and can be printed for 12 months, 18 months, or more

Door Hangers

We offer door hanger printing in many different paper stocks, sizes, and print options.

Envelopes

We offer envelope printing in many different paper stocks and sizes. You can choose a window or window-less envelope

Event Tickets

We have event tickets in different paper stocks and sizes, complete with perforation

Flyers

We have many different options available for our flyer printing

Folded Cards

We have many different paper and size options available for our folded card printing
Folders

We offer presentation folders in many different paper stocks, sizes, and special options. Choose from 1 or 2 pockets and business card slits as well.

Greeting Cards

We have greeting cards in many sizes and paper stocks. With or without an accompanying envelope.

Hang Tags

We have hang tags in many sizes and paper stocks with special options available. Comes with a die cut hole.

Invitations

We have invitations in many sizes and paper stocks. With or without an accompanying envelope.

Labels and Stickers

We have stickers and labels in many sizes and paper stocks. Comes in crack and peel individual stickers or on a roll.

Large Format

We offer lots of different large format options like banners, retractable banners, displays, window signs and more.

Letterhead

We have letterhead printing in different sizes and paper stocks. Also offered with raised printing.

Magnets

We can print your business cards, flyers and calendars on magnets.

Menus

We offer menu printing in many sizes and options. Can be printed on water proof material or laminated.
Packaging

We offer many different kinds of packaging printing

Postcards

Our postcards can be printed in many sizes, paper stocks and include different print options.

Posters

Our posters can be printed in many different sizes

Rack Cards

Our rack cards can be printed in many different sizes and paper stocks

Trade Show Displays

We have different options available for trade show displays and podiums.

T-Shirts

We have different options available for t-shirt printing

Vinyl Banners

We can print your vinyl banner to size with optional grommets. Both indoor and outdoor options available.

Wall Graphics

We can print your wall graphics to size. Both indoor and outdoor options available.

Window Adhesives

We can print your wall graphics to size. Both indoor and outdoor options available.
Frequently Asked Printing Questions
How much does printing cost?
That's a very general question and will depend on several factors including paper type, size, quantity and more.
What shipping options do you offer?
We ship with UPS and offer Ground, 2 day and next day shipping for most products.
How long does printing take?
For most products, printing takes 2-4 business days. Some complex printing options can take 5-7 business days. We also have next day and 2 day production on certain products for an additional fee.
Where is the printing facility?
We have a number of printing facilities throughout the nation including in New Jersey, Texas, California, Florida and a few other locations. In general, we will print your product in the facility closest to your shipping address for fastest shipping.
What file format should I submit my print jobs?
Preferably PDF, but JPG would be accepted as well as long as the resolution is high enough.
What resolution should my print files be in?
At least 300 DPI for most jobs. Anything lower than that will result in a blurry or pixilated looking print.
How do I properly setup my files for print
Print files should be in CMYK color format and be created in exact size at 300+ DPI resolution with at least 1/8″ bleed. No crop marks are needed. Files should be in PDF or JPG and each side should be its own individual file.
What is bleed?
Bleed is artwork that extends beyond the cutting line of the document. At least 1/8″ bleed is needed on all sides of print documents to avoid white lines on the edges of your prints.
How can I get a rich black in my prints?
Rich black is an ink mixture of solid black, 100% K, with additional CMY ink values. This results in a darker tone than black ink alone. If you print black alone as 100% K, the resulting black may not be as dark as you might like.
We recommend using:
C 60 M 40 Y 40 K 100
This will give you a deep, dark, rich black.
Why do my prints crack around the edges and/or folds
Prints with high concetrations of ink (i.e. darker colors) can tend to crack around the cut line or folds. To remedy this, try to use lighter colors near folds or cut lines. Certain coatings such as uv coating or silk coating may help as well.
How do I setup Spot UV, Metallic Ink, or Raised Spot UV files?
When creating a Spot UV job, you must include a Spot UV template file along with the regular print file. The Spot UV template file is used to show where the UV coating needs to be applied.
For better quality we recommend creating mask files in vector based programs such as Illustrator or CorelDRAW.
Please only use solid 100% K to indicate where you would like the UV. Do not use shadows, glows or grayscale images. White will indicate no UV.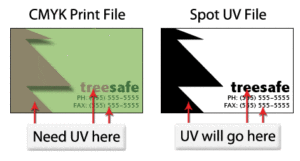 How do I setup Stamped Foil or Raised Foil files?
We can only use one type of foil per order so for example you can not order a foil job with Gold foil on the front and Silver foil on the back. Foil job files are set up just like our Spot UV job files. You must provide a separate Foil mask file: black in the areas you want the foil and white in the areas you do not want the foil. All black areas should be solid 100% K with no other added colors. If you order a Foil Worx job with Spot UV, you'll need to provide separate mask files for the Foil (foil mask) and UV (spot uv mask), in which case you may be required to provide up to 6 files. Please keep in mind, however, that the Foil and UV coating can't overlap, both should be at least 1/16″ apart to avoid foil peeling off. Also, avoid using small / fine text or lines for foil objects. For best results, please make sure that foil coverage is less than 50% of the entire print side. Also, be aware that there may be up to a 1/16″ shift on the placement of the foil. Keep this in mind if you are trying to align foil with other printed artwork on the card.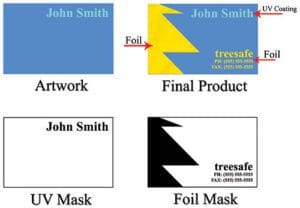 Will I receive a proof before printing?
I need my prints designed. Do you offer this?
Yes! We offer all kinds of professional design services.
I got my prints and found a mistake. What do I do?
If it's a spelling mistake or any kind of mistake that was approved, unfortunately we won't be able to do much. If the error is on our part, such as a bad cut job, or off colors, we'll reprint your order at no additional charge to you.
Can I make changes to my file once I've submitted it?
Once the artwork has been approved, we cannot change the order. If you'd like to cancel the job, we'll cancel it and refund you the cost of shipping only.
We've produced thousands of designs for our clients from all types of industries. We not only know what looks good, we know what works.