Updating your website every few years to be current with design trends and the latest technology is vital for your online reputation.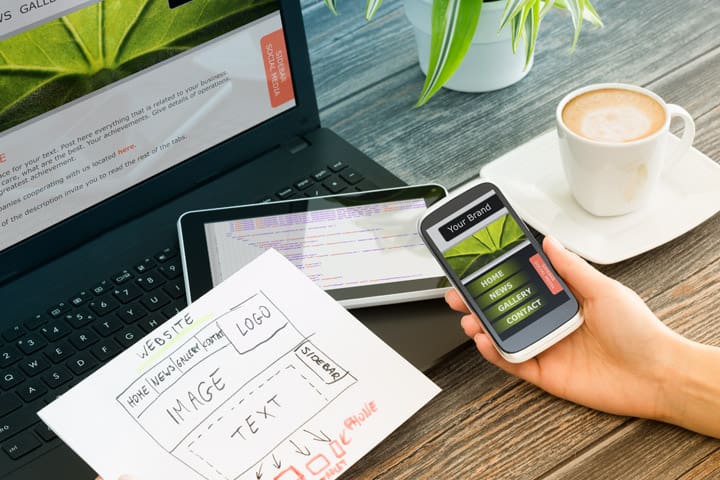 Is it time to redesign your company website?
In general, if you haven't updated your website within the last five years, your website may be hurting your business.  Design trends and technology are constantly evolving with the times, so if you have a website that looks as if it was done at the turn of the century, you may be losing serious potential business.
Think about it. Would you want to eat at a restaurant that hasn't updated their decor since the eighties? Do you want to go see a movie at a theater with all the latest in audio and visual technology or the one that hasn't been updated in over a decade? When looking for a medical office, we look for the one with the latest technology and state of the art equipment. In general, people want the latest and greatest. They want to know their needs are being met with newest products using the latest technology and information.
So why would a website be any different? In most cases, a website is the first impression a person gets of your business. And more times than not, that first impression will determine if that person chooses to do business with that company. Therefore you should keep your website looking fresh and modern to maximize your business' online impression.
In general, if you haven't updated your website within the last five years, your website may be hurting your business.
And even if your website looks fairly modern, it's important to look it over every once in a while to make sure all information on it is up to date. Nothing is more embarrassing to you and frustrating to potential clients than a website with outdated content.
So if your website is due for a refresh, look no further than Bracha Designs. We make the whole process easy and painless. We come up with a plan with you, decide what to keep from your current site and what needs updating, and design you a beautiful new site in a matter of weeks that not only looks great, but will help get you more business. We'll even take care of replacing your old site with your fresh, new site once it's finalized. Get started today and don't lose a single client more to a bad first impression of an outdated website.
Let's redesign your website today.
We make the whole process as simple as possible.
1 - We Plan
We start the redesign process by planning out what your new website needs. Is the content and message of your site still relevant to your business? Are your images and colors in line with your current branding? What new content will your new website need? All these questions are discussed in our initial meeting.
2 - We Design
Once we have a clear direction on the look and content of your new site, our professional web developers will design you a beautiful new website using the latest technology. Within weeks, you'll have a new, live site to review. We'll happily make any changes needed until you are 100% satisifed.
3 - We Launch
Once the new site has been approved, we'll back up your old site, migrate your new site over and optimize for speed, security, and search engines. And that's it, your brand new redesigned website is live!
That's it. Getting your website redesigned is really that easy.
A new website is just the first step in establishing your business' online precense.
Consider these additional services to ensure your website stays up to date, in top health, and can be found online.
See some of the hundreds of websites we've designed for our clients from all kinds of industries