When you need to print big, go with Bracha Designs for your large format printing needs
Got a big message? We'll help you bring it to life.
We're your easy solution for large format and wide format printing.
Traditional marketing materials are great, but what happens when you need to get your message across to many eyes at once? When that's the case, consider Bracha Designs for your large format printing. We can print vinyl banners large enough to cover the side of a building, 10 foot displays that will get your booth seen from anywhere at the next trade show, large event tents for your next big outdoor event, window displays for your store format and more.
Large format can be tricky to get right. You want to make sure your graphics are printed crisp and clear, and you want to make sure they're printed on materials that will last and take the wear and tear of multiple trade shows and the elements. Luckily, Bracha Designs has you back. We have lots of different Large Format print options for whatever you may need.
We offer plenty of large format printing options
We have print products for just about every large format purpose your business would need. Here's just a few.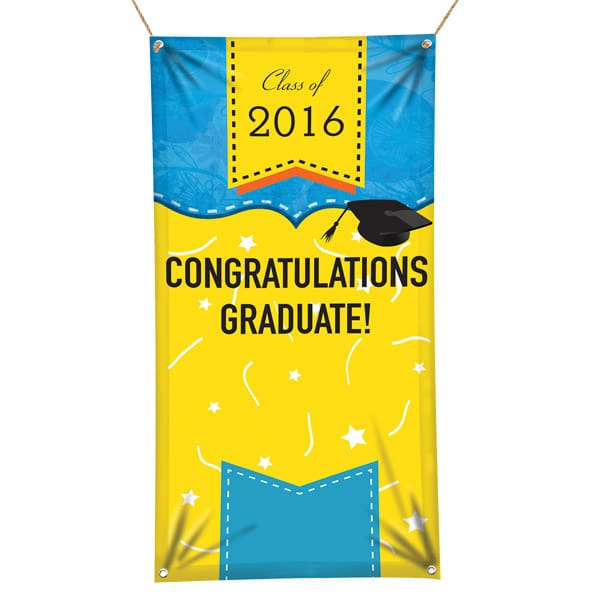 Vinyl Banners
We can print durable, long lasting vinyl banners for both outdoor and indoor use at just about any size you may need. A great and affordable option with many different uses.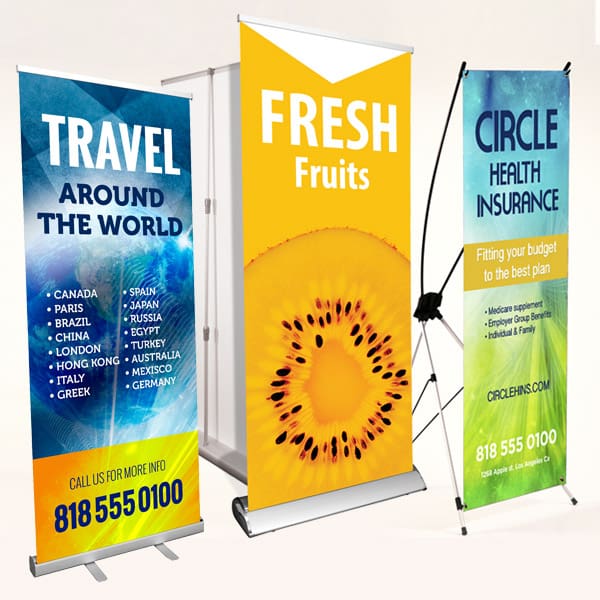 Retractable Banners
Retractable banners are a great, long lasting solution to get your information seen from a distance. They come in different styles and sizes, and come complete with a carrying case for easy transport.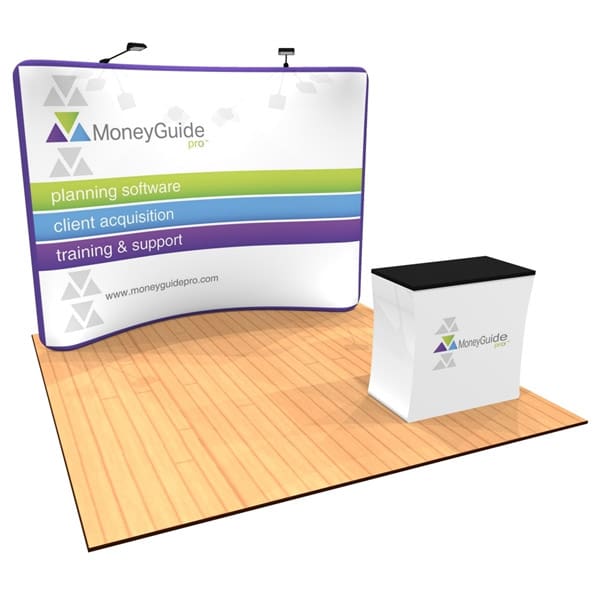 Trade Show Displays
Bring awareness to your trade show booth with these large backdrops, complete with optional podiums. Comes in several styles and sizes and everything is easily assembled and disassembled and stored away in the included carry case.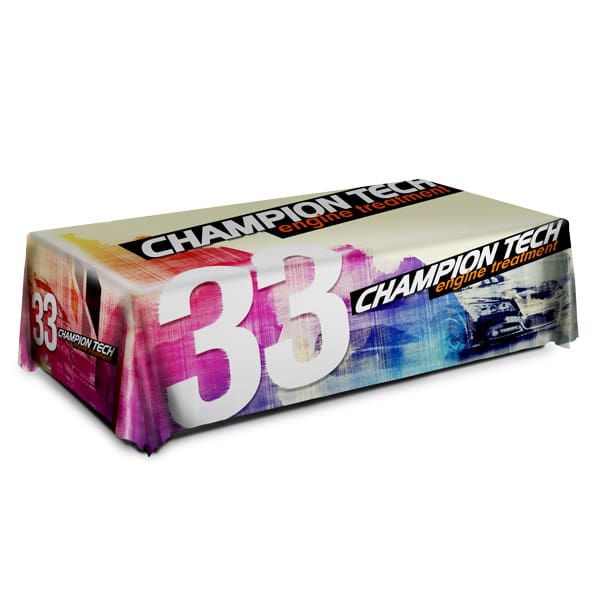 Table Covers & Runners
Complete your branded look with customizable full color table covers and runners. Made from high quality polyester in multiple sizes and can be machine washed.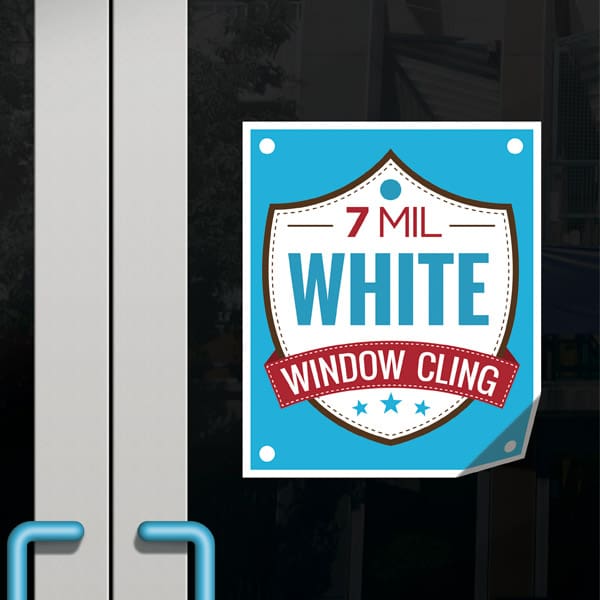 Window & Wall Adhesives
If you're looking for signage for your walls or windows, our adhesive and cling options can be just the solution you're looking for. Made from high grade material to withstand the elements and coated to keep colors sharper longer.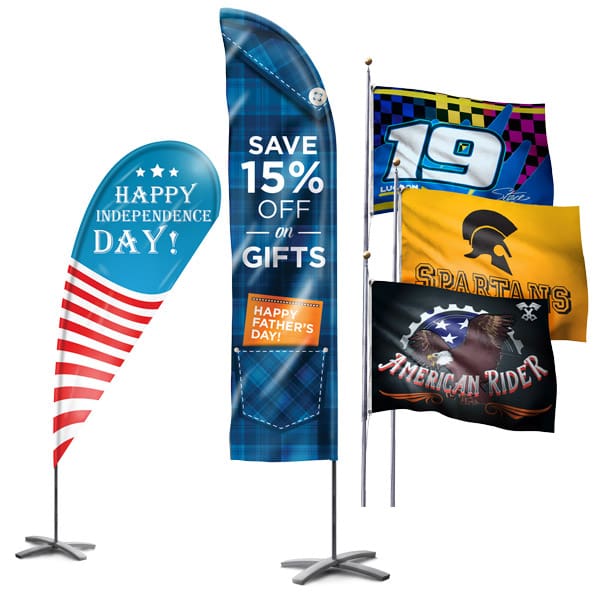 Flags
Flags are a great way to display information and sales for store fronts. Our flags are made of high quality durable material and come with all hardware needed. We have many different shapes and sizes available.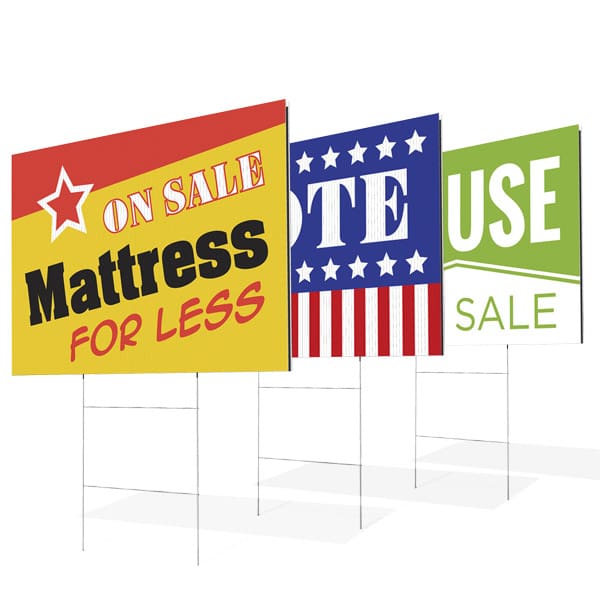 Signs
We print signs for many different kinds of purposes in different sizes and materials. A great and versatile option for advertising for your business.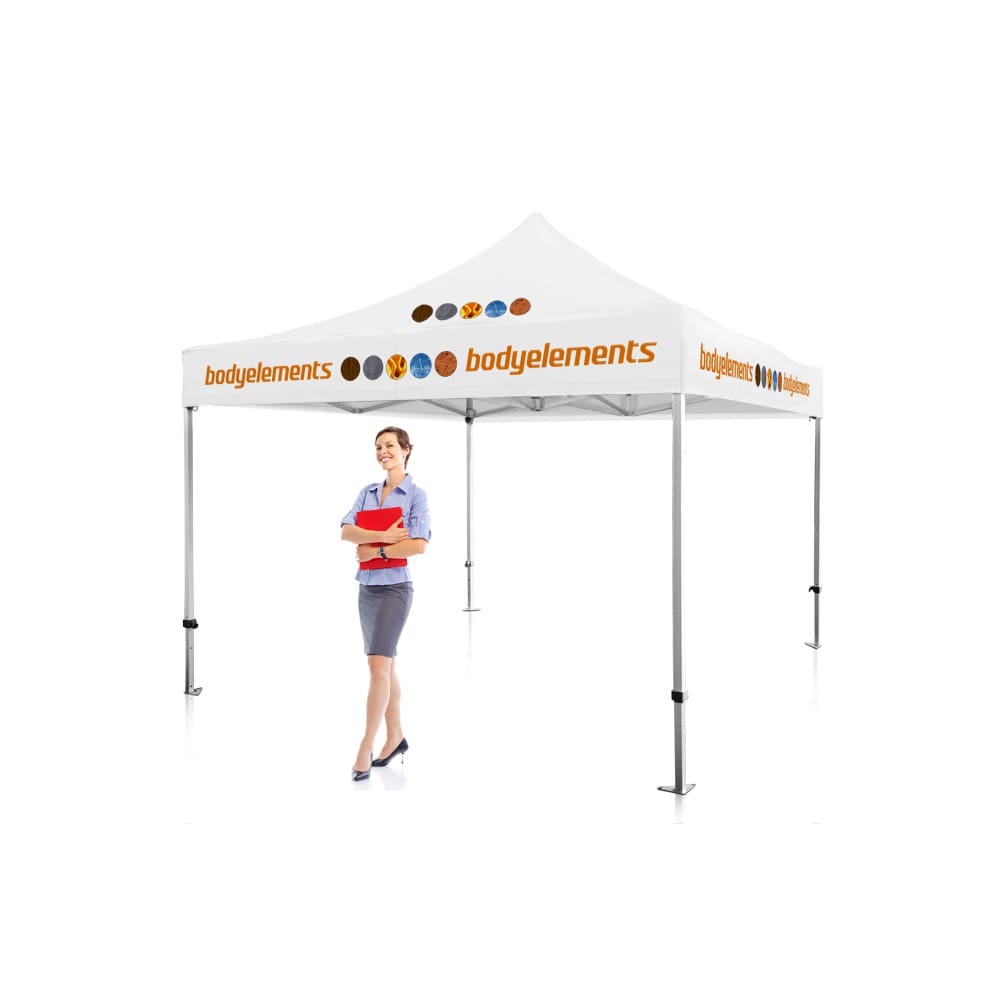 Event Tents
Event Tents are a great way to gain brand visibility for your next outdoor event. These high quality tents can easily be assembled and stowed away with the included carrying case.
Facts About Large Format Printing
Take a look at these larger than life statistics on large format advertising
of people consciously look at billboards when driving.
There are currently 342,306 billboards in the US and almost 8,000 of these are digital billboards.
of people say that visit that trade show booth that has an engaging display or high quality swag
The average driver will only have about 5 to 10 seconds to view your billboard design, read any text, and comprehend the message.
What do you get with your large format prints?
Free File Inspection
If you're submitting files for print, we'll give them a thorough inspection to ensure they're ready for optimal print and will let you know what to fix if there are any issues.
Fast Production
Most prints take only 2-4 business days to print. We have expedited production as well for many products for 2 day and even next day production.
Free Shipping
We offer free Ground shipping via UPS with most our products. We have also have 2 Day and Next Day options available.
Design Services
If you need us to design it for you, no problem! We have professional design services for a small additional price.
We've produced thousands of designs for our clients from all types of industries. We not only know what looks good, we know what works.