When built right, website design in Long Island can be your business' number one online sales agent that's always working for you.
When it comes to getting a beautifully designed, effective website design in Long Island, use the web design services at Bracha Designs.
Specializing in
Web Design Long Island Website Redesign Long Island Complete Website Packages Long Island Website Maintenance Long Island Website Speed Optimization Long Island Website Hosting Long Island Search Engine Optimization Long Island
Have questions about your website? We love to help. Reach out below.
Complete Long Island Website Solutions to Maximize your Online Presence
In today's modern world having a reputable online presence is an absolute must to ensure your Long Island business stays ahead of the competition. This all begins with website design in Long Island that looks great on any device, loads fast, and most importantly gets your business' message across to your audience, clearly and quickly. When built correctly, your business website can help more potential customers find you online and dramatically improve your revenue.
Bracha Designs offers complete web design and development solutions to get your Long Island business noticed online. Using the latest in web technology and practices, we can design the perfect website to get you and your business started on the web or refresh your current site with a modern, sleek design.
Be it an informational site, an e-commerce site, or anything in between, we offer web design packages and ongoing website solutions that will not only support and drive your business, but help boost its online presence – something that is an absolute must to succeed in today's world.
See all the different website solutions we offer below or check out our Web Design Portfolio get some ideas on what we can design for you.
Here's How We Can Help with all Your Long Island Website Design Needs
A website is an ever-evolving medium. That's why we not only build amazing websites, we offer many additional services that will ensure your website is up and in good health, free of any potential issues, looking its best, and most importantly, getting you new business.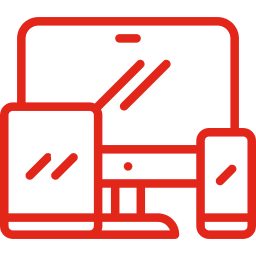 Website Design Long Island
Whether you're a new business or just never had a website before, we can create a modern, fast website that will look great on any device and get you more business online. Get started with our web design services today.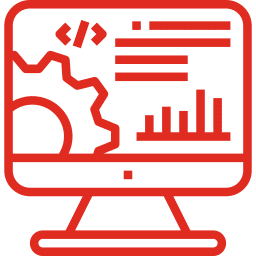 Website Redesign Long Island
On average, a website should be refreshed every five years or so. If your website is beginning to look dated or the information on it is no longer relevant, we can help give it a fresh, modern redesign.
Complete Website Packages Long Island
Need a website but have no idea where to even start? We can provide you with everything you need to have a fully functional site online.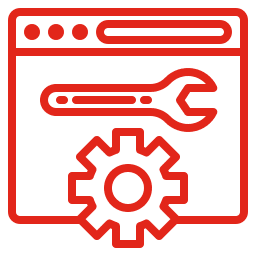 Website Maintenance Plans Long Island
Websites require ongoing maintenance for new content and to ensure your software is up to date, in good health, and malware-free. We got you covered.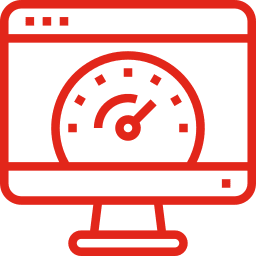 Website Speed Optimization Long Island
Website loading too slow? Fast website load speeds are crucial for minimal bounce rates and for higher search engine rankings. We can help mark your website lighting fast.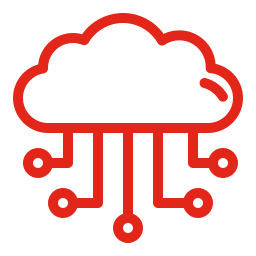 Website Hosting Long Island
If you're looking for a fast, reliable and affordable hosting company for your website, look no further than Bracha Designs. We have hosting plans that'll fit anyone's requirements and budget.

Search Engine Optimization Long Island
The most beautifully designed website wont do anything for you if no one is seeing it. We'll come up with a unique Long Island SEO strategy for your business so it can be found online by your ideal target audience, complete with monthly reports so you know exactly whose finding you online and how.

ADA Compliance Long Island
Making sure your website is easily accessible to anyone with disabilities is important to make sure you're reaching all your potential clients and avoiding any possible legal issues. We'll get your website ADA compliant in no time with one simple, low-cost fee.
Got a website job we can help you with? Awesome! Let's talk!
What do you get with every Long Island website designed by Bracha Designs?


Beautifully Designed Modern Website

You'll get a beautifully designed, modern looking website. We never use templates and all your designs are custom tailored to fit your business and brand.

R

Latest in Web Technology and Standards

All our websites are built using the latest technology and standards to ensure optimal speed and ability to be found by search engines

All our websites are designed to look great and load fast on any computer, tablet or mobile phone.



Comprehensive Backend for Easy Updates & Edits

Our websites are built with a comprehensive backend with a visual builder so you can easily edit and update your website with absolutely no coding knowledge necessary.



Optimized Titles and Page Descriptions

We'll write optimized page titles and descriptions based on the best target keywords that will get your site found online.



Notification to Search Engines of Website Launch

We'll notify Google and all the other major search engines of your new website so it can start getting listed on search rankings immediately
Your site will come with contact forms that allow clients to reach out to you and will also capture their information for followups

All stock photos used on your site will be 100% licensed so you never have to worry about copyright issues. You get an unlimited amount of photos from our library of millions of photos.



Call To Actions on Every Page

We create a call to action at the bottom of every page so a potential client will do exactly what was intended for for them to do on your site.



Social Media Integration

We'll have links to all your social media platforms across your site for easy sharing

We'll create a site map directory of all your website's pages which will be helpful for search engines

Within reasonability, should the website need features not previously discussed, the price will be renegotiated as needed


Optimized for Fast Load Speeds

Your website will be optimized to make sure each page loads blazing fast which can help with SEO and lower bounce rates



Malware and Virus Firewall

Your site includes virus and malware protection. The included firewall will help block malware injections and hacking attempts

We'll install a SSL certificate on your account to make sure it's secured and it gets a padlock in your browser window

We'll take all the needed steps to migrate your website and get it live and launched.



2 Weeks of Tech Support Post-Launch

You'll get two weeks once launched for any help or changes you need to your site included.



Live Tutorial on How to Edit Site

We'll schedule a time for a zoom call to go over your website and teach you everything you'll need to know about using it
Frequently Asked Website Design in Long Island Questions
What makes a good website?
Great question! There is no simple answer, as a good website will be dependent on what you need a website to do. A well built website that loads fast, can be found in search engines, is designed well and is mobile friendly are all key factors in having a good website. But the most important aspect in deciding if a website is good is if it does what the site was intended to do – whether that be sell a product, get clients to call, capture certain information or something else.
How much does a website cost?
That's like asking how much a house or a car is. It's a very general question and will depend on certain criteria such as number of pages needed, the complexity of the website, features needed, and what additional services the website will need post-launch. As a guideline, most informational sites start at $2500 and e-commerce sites at $3500. But because no two sites are alike and each site is custom tailored for the client, we would need a full project detail from the client to accurately quote a price.
Besides the cost of building a website, are there any expenses for maintaining a website?
Besides the actual cost of the website, you'll also need to purchase a domain name. These are typically $10-$20 and need to be renewed yearly. In additional, you'll need to maintain your hosting plan. These are typically $200-300 a year for decent plans. Cheaper plans are available but not recommened as they're limited, leading to slower load speeds. Your site will need its domain and hosting maintained every year in order to havea working website. 
Additional expenses can include things like SEO, ADA compliance and maintenance, but these aren't mandatory (though recommended).
What do I need to start a website?
You'll need a few components to get your website going:
1) A domain name. This is kind of like your website's address. It's the www.companyname.com part of your site.
2) Hosting. This is where your website files are stored and served.
3) The actual website! This is typically a series of online pages that give more information about your company and what you're offering or selling.
4) SSL Certificate. This is an extra layer of security your site needs for passing senistive infromation.
5) Caching. This ensures the website loads faster by pre-loading certain files.
And that's all just to get a website launched. If that sounds confusing, luckily we can do all this for you and we make sure to make the whole process as painless and easy as possible.
Why do I need a website? My business has been fine without one.
You may have a succesfully running business, but without keeping it relevant to today's world, in short, you'll be left in the dust. So much of today's business happens online today – especially post pandemic. By not having a website, you're missing out on a huge potential audience. It's like avoiding fishing in a lake full of fish because you've been succesful in catching a few in a pond.
Today most people decide what company to do business with based on their online reputation. Your website, or the lack of one, is your foundation for this. You may have been avoiding building a website because you didn't see the need for it or you thought it was simply too expensive. But how many hundreds of thousands of dollars could you have potentially lost because you dont have a website?
Simply put, if this was the time before the digital age, would you avoid putting your business in the phone book? The same is true today with getting your business a website online.
Why do I need a website? I have social media.
Social media is a great tool when used properly to help grow your business. However it's just one branch of a marketing strategy – your website is your foundation.
A website is your cornerstone for building your online precense and reputation. Without it, things like social media are not working at full potential for your business.
Of course the issue is also, unlike your website, you don't actually own any of the content on that social media platform. So tomorrow, if that platform has a major outage (and it's happened) or gets sold or shuts down altogther, all your business content is going with it. It's like building a beautiful house on borrowed land. Once it's time to give it back, nothing's coming with you.
You also have very little influence over how search engines find your social media accounts – but almost full control of how your website is found online.
Social media is a great way to get business online – but nothing beats what a properly built and optimized website can do for your business.
Can't I just use one of those online website builders to make my own website?
You could. You could also do your own company's bookkeeping and taxes. Or cleaning. Or advertising. But it won't be as easy as you think. And it will probably be a huge waste of time. Simply put, you just won't get the maximum result for your efforts. 
In fact, we have so many clients that come to us frustrated that they've wasted time and effort with these DIY builders. 
In addition, you're typically stuck with their services for the life of your website because the software they use for their builders are closed source, esentially meaning they own your files. And you're paying monthly services for this for the life of our site. If you ever decide to cancel the service, your website isnt going with you.
Also, because these builders use cookie-cutter templates, many times your website ends up looking limited, unoriginal, and similar to the competition.
You may be trying to save a few precious dollars by attempting to build your own webite, but in the long run, you'll have spent thousands of dollars more with these services and many hours you couldve otherwise spent on other aspects of your business.
I've built my website, but I don't see my website on search engines. Why?
Getting your website on the first page of search engines is very difficult and will rarely happen just by chance. Instead, it requires search engine optimization (SEO), which will require a monthly investment and typically at least six months to start seeing results. To learn more about SEO, click here.
What is ADA Compliance? Why does my website need it?
The ADA (Americans with Disabilities) Compliance Act was a law passed fairly recently that in essence states that your company website needs to be accessible for people with certain disabilities such as blindess. In recent year, websites have been getting sued for not being ADA compliant, costing them thousands of dollars. For this reason we've started urging all our clients to get their websites ADA complient, a relatively easy thing to do. You can learn more about ADA Compliance here.
See some of the hundreds of websites we've designed for our clients from all kinds of industries