Why a Good Logo is Important to ANY Business
Many business owners today fail to see why a good logo, or in some cases having any logo at all, is important to their company. A good logo becomes the face, or the image,  of the company. It should represent what a company stands for, simply and accurately. It should draw the consumer in to find out more and serve as the image of your business on letterhead, advertising, and website.
So why is a good logo so important to any business? Long before a potential customer contacts you, he or she will already have an impression on you and your business based on your logo. Is the logo modern and simple? Fun and playful? Bold and bright? Colorful? Monochrome? All these features help to convey an image of you and your business. And if your logo is intriguing enough, a potential customer may choose to contact you over other businesses. Your logo can say a lot about your business, good or bad. A well thought out logo shows that the business owner cares about their business and is already one step ahead above the competition.
So what makes a logo, well, good? Here are a few key points to a good logo:
Memorable (think about some of your favorite brands. Now quick, picture their logo in you head. Got it? That's because they have memorable logos). It helps if the design is clever and creative.
Simple, Clean (A logo should be kept simple. It should be able to be translated on a huge billboard, or on a button and convey the same image and effect. It should be easily transferable on any print or web medium, from a business card, to a shirt, to a website.
Effective (Does your logo get the point across? What does it say about you and your business?
Relevant (Does your logo image relate to your business? You're not using an image of an airplane for your dog grooming business, are you? Unless your company is a dog grooming business done while on board an airplane, which is a very original idea)
Builds Trust (Does your logo build a sense of trust? Does it tell customers that you care about your company and your company image, and more importantly, does it tell the customer that you care about them and their needs?)
Above the Rest (Does your logo stick out from the competitions'? Is it original and different? Is the logo for your law firm the clichéd justice scales or is it something creative and different, but still relevant to your business?)
Timeless (While all identity need to be updated with the ever changing time and trends, a good logo will be timeless and need little change over the years to not feel dated)
With time, a successful creative logo will stand for your business. It will drive sales and bring in clients and establish your company as a trusted, true and tried brand. To give you an example of this, here are a few logos of some brands we all know and love, in their simplest one color form. And here's the kicker: the name of the company will be omitted. Even so, because of the strong logo, you'll know these brands, and that's why  they're so good – and so successful: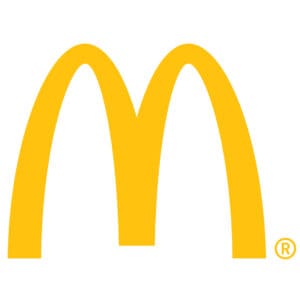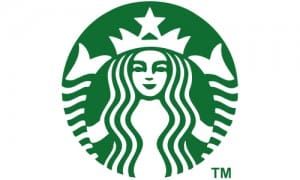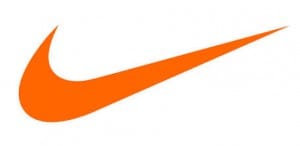 For those starting new businesses, or those who never took to time and investment to create a brand for the business, I hope this helps you understand a but better just why a good logo is so crucial to any business. So what will your memorable, creative, timeless logo be? Let Bracha Designs help you create it!